Why Does Dr. Williams Use Damon Braces?
Research Studies Show Better Results in Less Time and Fewer Appointments.
The Damon System vs. conventional appliances — a comparative study. Tagawa D. Clinical Impressions 2006; 15-1.

Average Arch Leveling and Total Treatment Times

---
Number of Treatment Appointments

---
Patient Discomfort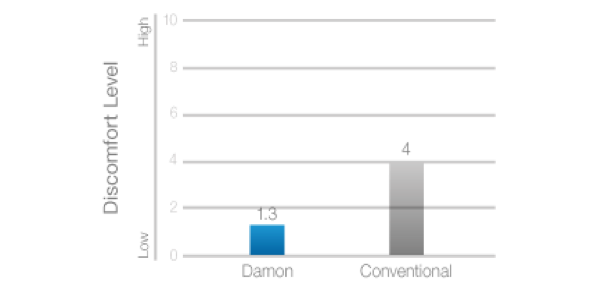 ---
Quality of Treatment Results
Eberting JJ, Straja SR, Tuncay OC. Clinical Orthodontics and Research 2001; 4(4):228-234.

---