Exceptional Orthodontics Creates Exceptional Smiles!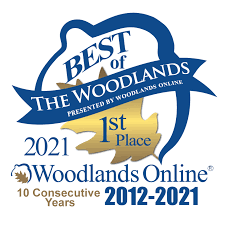 Since 2008, Dr. Wade Williams and his team have straightened teeth and changed lives, one person and one smile at a time!
Ours is a friendly, family-oriented orthodontic practice, where we take pride in offering high-quality treatment personalized to the individual. While we utilize the most advanced techniques and technologies, we never forget you – the person who owns the smile – and strive to ensure you have the best experience as you achieve your most amazing smile!
What's Different at Wade Williams Orthodontics?
Dr. Williams and each member of our team is proud to provide you with the level of care we'd expect for ourselves and our loved ones: Exceptional Orthodontics to Create Exceptional Smiles!
Our Doctor: Dr. Williams is Board Certified by and a Diplomate of the American Board of Orthodontics. His extensive skill, experience, and dedication to continuing education ensures each patient receives the ideal treatment for their unique clinical and personal concerns. With a focus on improving your oral health and function, and a discerning eye for aesthetics, he will create a beautiful, one-of-a-kind smile that ensures your confident personality shines!
Our Team: Each member of our team, whether clinical or front office, is well-trained, committed to their career, and dedicated to ensuring we live up to Dr. Williams' high standards. We constantly hone our skills and strengthen our abilities through professional education and, in conjunction with Dr. Williams, incorporate the latest advancements into your treatment. Beyond our professionalism, we are warm, friendly, and caring. We truly want you to enjoy the journey to your new smile and strive to make every visit the highlight of your day!
Our Atmosphere: Wade Williams Orthodontics is an award-winning practice that is part of The Woodlands Dental Group, a multi-doctor office. We have designed our office to be a welcoming and energetic space, where you will be greeted by name and we invest time in getting to know you. We'll look forward to your visits as opportunities to catch up on what's happening in your life as well as monitoring the treatment progress. Best of all, the day your beautiful new smile is complete, we'll celebrate with you!
Learn More
Choosing orthodontic treatment is choosing to make a positive change that will last a lifetime. We understand you may have questions – about treatment options, financials, timeliness, results – and welcome the opportunity to help you understand what we do and how we can help you.
Please contact our orthodontic office in The Woodlands to schedule a complimentary consultation. No sales pitch, pressure, or unwanted or unnecessary procedures, we promise! Instead, a straightforward conversation and personalized plan to get you to the healthy and beautifully confident smile you deserve! Schedule your consultation with Dr. Williams and our team, today!